5 Questions Veterans Should Ask When Negotiating Starting Salary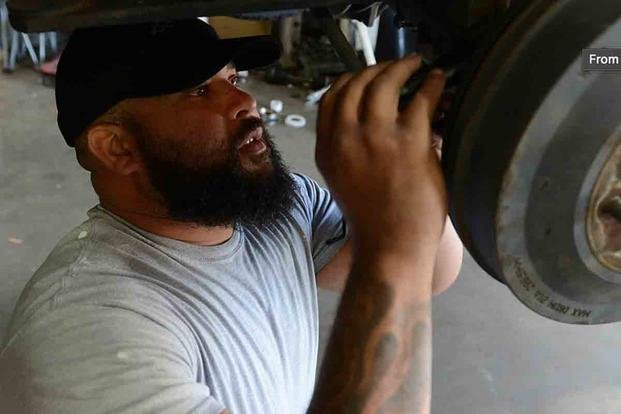 Negotiating a starting salary can be a difficult thing for any young recruit. Veterans leaving the military as adults and working in the civilian sector for the first time are no exception. For many, the thought of negotiating an offered salary can be as daunting as finding their first post-military job.
While they may be thrilled to get the job offer, veterans should make sure they can live on the salary offered. If it was less than they expected or needed to care for themselves or their family, it might be best to keep looking or negotiate that salary offer.
Underemployment, which includes not earning enough money for their lifestyle, is a serious problem in the veteran community. For veterans in transition, this can have very detrimental physical and psychological consequences that will affect them for years.
So when an employer makes that salary offer, here are some important questions vets might consider asking the interviewer.
1. How did you calculate this salary?
Like everything in a job interview, veterans should do their research on the job, company, industry, and sector they are trying to work in. During a second or third interview, it is also helpful to know a bit about the salary of the job they might be hired for, depending on their level of experience.
When you ask this question during a salary discussion, it shows the employer that they have also researched this aspect of the job and know what industry standards are. start with Monster Salary Guide for more information on salaries.
2. Are there opportunities for bonuses, overtime or other salary incentives?
Depending on the type of work the veteran will be doing, the work may not be limited to basic pay. Many in-demand careers offer the opportunity to earn more than a base salary. Sales jobs are known to pay commissions and annual bonuses. Many skilled trades offer overtime pay and special holiday pay.
While these opportunities may seem great at first, they can be powerful revenue drivers and can even dramatically change an employee's lifestyle.
3. How are future salary increases determined?
This is an important question for all new and future employees. Regardless of the base salary offered, a big part of deciding whether a job is suitable for someone long-term is the possibility of salary increases.
If the current economic climate of 2022 is any indication, inflation and other factors can alter the value of a base salary. If salary increases at a company cannot keep up with the cost of living in that local area, employees may not stay in that job very long.
4. What benefits can we negotiate other than base salary?
A benefits package is so called because there is more to what a company can offer than a paycheck. If the salary offered does not delight a candidate, but the job is an important step in his career goals, he may decide that there is another advantage that is also important to him.
Would more vacation time be worth more to a veteran than more money? The company may offer tuition reimbursement or free certifications and training. Veterans struggling with childcare costs might be incentivized by the ability to work remotely. Think about what might make accepting a disappointing salary offer more attractive.
5. What are the other benefits likely to increase the net salary?
Remote work, advanced training, and tuition reimbursement are just a few perks some companies are known to offer. There are other common benefits offered by companies that can really increase the money in a family's wallet each month while reducing costs elsewhere.
Companies located in larger or more expensive areas often offer transit reimbursements so employees don't have to pay for commuting. Others offer free parking, which can also reduce travel costs. Free lunches, gym memberships, and on-site amenities can reduce a family's expenses while improving their quality of life. Take a look at the whole package and see what might help in these areas.
When the employer and their newly hired Veteran come to an agreement, there is nothing wrong with asking to have these terms in writing. This eliminates the possibility of misunderstandings on either side and will provide peace of mind to the veteran as they embark on their new career.
— Blake Stilwell can be reached at [email protected] It can also be found on Twitter @blakestilwell Where on Facebook.
Want to know more about veteran jobs?
Be sure to get the latest news on post-military careers as well as essential information on veteran jobs and all the benefits of service. Subscribe to Military.com and receive personalized updates straight to your inbox.
Show full article
© Copyright 2022 Military.com. All rights reserved. This material may not be published, broadcast, rewritten or redistributed.