By time | Roller coaster weather: May brought snow, temperatures of 90 degrees | Local News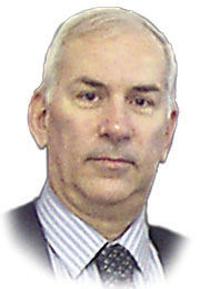 I don't know about everyone, but I'm ready to leave the weather roller coaster that was racing through the month of May.
Walking through the minefield of last month's weather events was almost too much for the imagination. Think measurable snow in high elevations, hail bouncing off the Ocean City Parkway and many other places, destructive winds, freezing and freezing temperatures, and then in the blink of an eye, the temperature. reached almost 90 degrees.
Then came Memorial Day weekend – which started with a downpour of rain totaling 1.10 inches – a cloudy and humid Saturday, a not-so-great Sunday and finally the sun and warmer temperatures returned for the Memorial. Day. If you were camping, swimming, or just heading out on the road for a short trip and staying a few hundred miles from home, the weekends we all hoped to be sunny, hot, and '80s have never been over. materialized.
NOAA's Climate Prediction Center predicts another above-normal Atlantic hurricane season. Forecasters predict a 60% chance of an above normal season, a 30% chance of a near normal season, and a 10% chance of a below normal season. However, experts do not anticipate the historical level of thunderstorm activity observed in 2020.
For 2021, a probable range of 13 to 20 named storms (winds of 39 mph or more), of which 6 to 10 could become hurricanes (winds of 74 mph or more), of which 3 to 5 are major hurricanes (category 3, 4 or 5; with winds of 111 mph) are expected. NOAA provides these ranges with 70% confidence.
The Atlantic season runs from June 1 to November 30. Last month, NOAA updated statistics used to determine when hurricane seasons are above, near, or below average compared to the last climate record.
Based on this update, the average hurricane season produces 14 named storms, of which seven become hurricanes, including 3 major hurricanes. Here is a list of nominated names for the 2021 season. Ana was the first Storm to be named in May and she will be followed by Bill, Claudette, Danny, Elsa, Fred, Grace, Henri, Ida, Julian, Katie, Larry, Mindy , Nicholas, Odette, Peter, Rose, Sam, Teresa, Victor and Wanda.
Precipitation for May totaled 3.25 inches, 0.77 inches less than the 4.02 average. Heavy rain came at the end of the month with more than an inch of drop but not enough to average. The city lasted 13 days with just 0.06 inches of rain and that didn't help bolster our precipitation.
May was the fourth month out of five that wasn't average or better. The maximum temperature for the month of May was a sizzling 90 degrees while the minimum was 31 degrees.
The average maximum temperature was 72.5 degrees and the average minimum was 47.2 degrees. The temperature profile for the month looked like this, one day in 90 degrees, nine days were in the 80s, six days were in the 70 degree range, 11 days were in the 60s, and four days were in the 70s. failed to come out of the 50s. Fog was noted eight times during the month and, oddly enough, thunder was only recorded once.
Besides being cold and brooding with a pinch of summer temperatures for good measure, May has been a quiet month.
The latest forecast from the Climate Prediction Center indicates that temperatures for the month of June are expected to average above normal. Precipitation is currently expected to be slightly above normal. The 90-day outlook for June, July and August calls for temperatures to remain above average, while precipitation is also expected to be above average. Could the above-average precipitation have something to do with another active tropical season? Only time will tell.
The last 15 months have been difficult for everyone and maybe this summer we can all get back to some kind of normal and have the opportunity to go on vacation again.
Our plans are made and we've got a nice place to stay at the beach and it won't be long before beach mode kicks in and we'll be ready to charge and hit the road.
Whatever your plans, be sure to pack your weather radio so you can stay up to date with any changeable or severe weather. Until next month, relax and enjoy !! Weatherwise will return in July.
Tim Thomas is a graduate of Fort Hill High School and has been affiliated with the National Weather Service since 1965.