Daphne Hooper: New Director of Indigenous Community Relations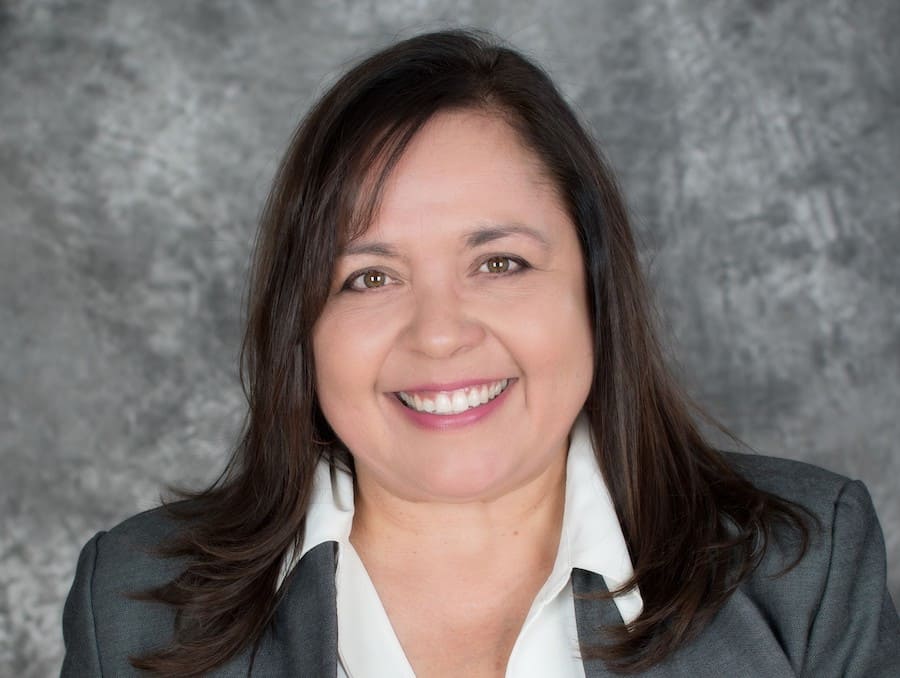 Daphne Hooper, the former City Manager of Fernley, Nevada, was hired as the new Director of Indigenous Community Relations for the University of Nevada, Reno in May 2022 after a nationwide search and interviews with a research committee composed of various members of the University.
"I've worked in public service for over 20 years, which started out working in tribal communities, nonprofit community organizations, and then local government," Hooper said.
The position highlights a few general roles: focusing on Indigenous outreach, campus policy and Indigenous student retention, as well as advising the University President.
"Our university is proud to welcome Daphne Hooper, a community leader with years of experience in public service," said university president Brian Sandoval. "Not only do I have confidence in Daphne's abilities to help increase support for our Native students on campus, but also to increase the University's collaboration with northern Nevada tribal communities."
Hooper received his Bachelor of Arts in Political Science from the University of California, Davis in 1992, his Master of Arts in Organizational Management from the University of Phoenix in 2004, and his Master of Science in Community Economic Development from Southern New Hampshire. University in 2008. Most recently, she received her public leadership degree in public administration from the Harvard Kennedy School earlier this summer.
Prior to her 10-year career working with the city of Fernley, Hooper served as executive director of Nevada Urban Indians – a nonprofit organization focused on improving the well-being of Indigenous peoples and other marginalized members of the community. community by providing resources such as health care, social services, cultural awareness and education.
"Over two years ago, a group of us worked together to establish the Nevada Tribal Leadership Development Program, and we also worked with some tribes on strategic planning," Hooper said. "With these experiences, I felt it was a great opportunity to work with communities to not only build bridges for education, but also an opportunity for the University to provide resources to support our Indigenous communities. "
Hooper's experience in Indigenous organizations, as well as her work in local government and other public service positions have equipped her for both the communications side of her duties, as well as the implementation side. and politics.
"[In the past, I helped] developing youth and community programs within tribal communities, developing collaborative efforts, fundraising and policy development, budgeting and general administration," Hooper said.
Additionally, she has focused on connecting with Indigenous students to help them complete their education.
"It's critical that the University builds bridges to pave the way for Indigenous students to pursue and complete their education," Hooper said. "It is also important for the University to provide resources through training and other means to support opportunities for tribal communities."
Hooper's previous experience allowed him to step into this role with goals already in mind and the steps needed to begin acting on them.
"One of the biggest goals is to start building relationships with tribal communities," she said. "I have started reaching out to communities and will start making statewide visits to listen and understand how the University could work with tribal communities."
By collaborating directly with Nevada's tribal communities, Hooper hopes to work with current and prospective students to learn exactly how the University already supports them and what else the University can do to actively support their education.
"The first thing we need to do is identify the resources currently in place," Hooper said. "We want to support the efforts that have been made and currently exist and look for opportunities to fill potential gaps. This position must work collaboratively with others in the University and community to establish resources that may be needed. »
Although well-prepared due to her experience, Hooper still recognizes that actively providing resources to students will be the hardest part of her job.
"The hardest part will be making sure we have the resources and support to make a difference. Everyone is busy and we all need to work together to support our students and our Indigenous communities," she said. " That will take time. We need to build relationships and develop teams that can get things done.
Even though Hooper has only been in this role for a little over a month now, she is confident in her and her past experiences to help make the University better for her Indigenous students.
"Everyone was very welcoming and I enjoyed meeting new people. I look forward to working with everyone and coming up with a plan to get things done," Hooper said.