Dr Rosie Nelson joins the University of Bristol as a lecturer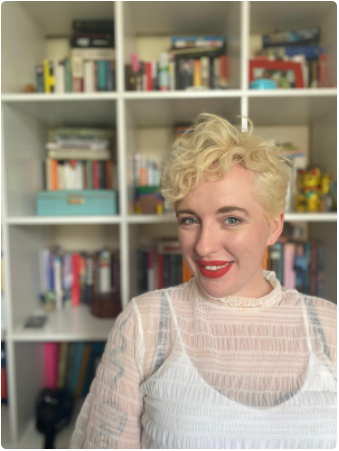 Colorado College's Feminist and Gender Studies Program would like to congratulate Dr Rosie Nelson on her recent new position as a Gender Lecturer at the University of Bristol!
Dr Nelson attended Colorado College for his BA in History and Feminist and Gender Studies. Then she completed a part-time MRes in Security, Conflict and Justice at the University of Bristol. From 2016 to 2019, she received her PhD in Sociology at the University of Bristol, which focused on the identities and love, gender and family experiences of bisexual people. Her doctoral thesis was awarded the 2021 Hilary Hartley Prize for the best departmental thesis.
Dr. Nelson's research focuses on LGBTQ + identities, mental health, and gender theory. Her current research interests include a written monograph based on her recent doctoral thesis that explored the experiences of bi + people with sexual identity, gender identity, and romantic relationships, as well as other ethical considerations related to conducting research using qualitative research methods.
We are honored to have participated in your professional development and we are convinced that your future academic work will be impactful and meaningful. Congratulations Dr Nelson!