ETSU Combines Art and Technology for New First-Ever Master of Fine Arts in Digital Media | New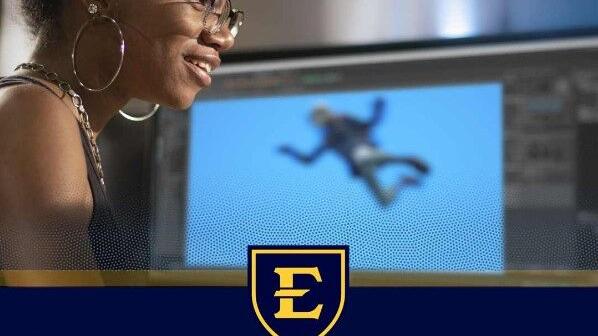 [ad_1]

East Tennessee State University will launch the state's first Master of Fine Arts in Digital Media starting this fall.
Combining a curriculum in art and technology, the goal of the new MFA in Digital Media will be to meet the industry's growing need for highly skilled digital artists by providing an opportunity for next-level graduate study in practice. digital media studios. The fall 2021 application deadline is August 1.
The program aligns with the standards set by the National Association of Schools of Art and Design and is available to people who wish to pursue training in animation, visual effects, game design, animated graphics, 3D and UI / UX and more. Recent college graduates and existing professionals will hone their craft for successful careers in the creative economy.
"We are delighted to begin this new chapter in the history of the ETSU Digital Media Program," said Department Chair Dr. Marty Fitzgerald. "Our students are well equipped to choose from a number of career paths ranging from animation to game development, and our undergraduate digital media students have worked on notable creative properties including 'Borderlands',' Falcon and Winter Soldier "," Intergalactic Pizza Delivery Guy, "" Thor Ragnarok "," Halo "," RWBY "," Crucible "and" Justice League ". As students have the opportunity to be part of Tennessee's first digital media MFA, they've added perspectives to make an even bigger impact on the pitch.
Credit hours for the new MFA include 12 which are dedicated to improving skills in their digital media specialization, additional 12 dedicated to teamwork in digital media projects for internal and external clients, six dedicated to the experimentation of new technologies and 12 dedicated to the outcome live.
More information on admission requirements, the application process, and additional credit hours can be found at etsudigitalmedia.com/mfa. Those interested can also contact Todd Emma, ​​Graduate Studies Coordinator, at [email protected]
Contribution to the press
[ad_2]