Fairmont State University to Honor 10 Alumni Award Winners at Homecoming | New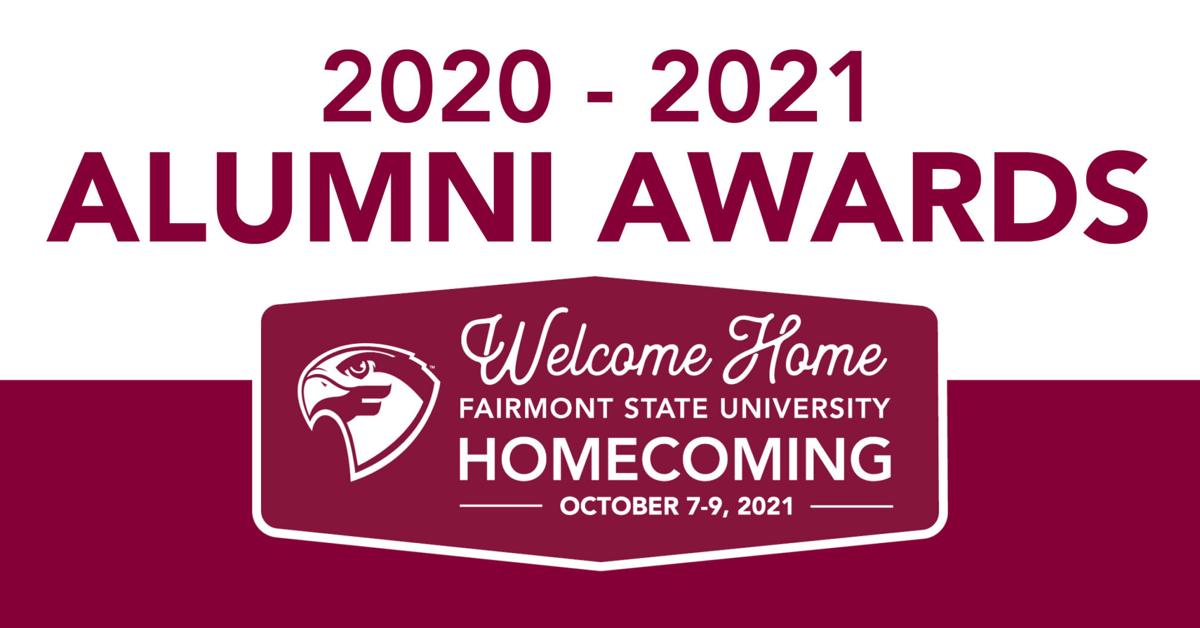 FAIRMONT, Va. (WV News) – Fairmont State University will honor the 2020-2021 Alumni Award winners at the Fairmont State Alumni Celebration during the reunion.
The celebration will take place on October 8 at Falcon Center Gym 1, with the doors opening at 3:30 p.m. and the program is scheduled to begin at 4 p.m.
"The Fairmont State Alumni Association Nominating Committee has worked tirelessly to select the best Fairmont State University representatives from countless nominations," said Mary Jo Thomas, President of the Fairmont State Alumni Association. "We are delighted to recognize these individuals and induct members of the 1970 and 1971 classes into the Club Emeritus. "
All of the winners will also be recognized on October 9 in the reunion parade at 10 a.m. and 1:30 p.m. at Duvall Rosier Field before the kick-off of the reunion game against Alderson Broaddus University at 2 p.m.
"Reunions are always a wonderful and exciting time on campus, but this year our celebration will be all the more special," said Mirta M. Martin, President of Fairmont State University. "We look forward to honoring our well-deserving recipients and, once again, celebrating all of their successes together as the Falcon family."
The winners of the Fairmont State Alumni Award 2020-2021:
Outstanding Alumni – Devanna Corley, Rocco Fucillo, Porter Stiles; Alumni of Achievement-Randy Farley, Kathy Hypes, Robert Vincent. Outstanding Young Graduates – Stacey Bowers, Eric Moffa, Frankie Wilson; His entire career – Charlie Reese.
Exceptional Alumnus – Devanna Corley, Class of 1997
Devanna was born and raised in Marion County, originally from Monongah and is a first generation college student. She graduated from Fairmont State with a Bachelor of Science in Marketing and Management in 1997 and a Masters of Business Administration in 2010. After moving to Charleston, West Virginia, Devanna returned to Fairmont in 2001 as Director of Relations with alumni and vice president of institutional advancement. . After her stint at Fairmont State, she worked as the vice president of alumni affairs at the University of West Virginia. Devanna left higher education in 2012 to join the private sector. She is currently the Director and Owner of Civil & Environmental Consultant's Inc. (CEC) and works in the Bridgeport, WV office.
Exceptional alumnus – Rocco Fucillo, class of 1984
A native of Fairmont, Rocco Fucillo is a graduate of Fairmont State University, West Virginia School of Law and has an LLM in Advocacy from Temple Law School. He works as the Senior Advisor / Director of State Government Relations at WVU, where he advocates for higher education before the legislature, states and local governments. Fucillo served as WV Assistant Attorney General, Marion County Assistant Attorney, and Assistant Professor for 12 years at Fairmont State and seven years at WVU Law School. He is a past chairman of the board of directors of the Fairmont State Alumni Association. He sits on the boards of the Marion County Chamber of Commerce, the MRDC, and the Leadership Academy programs. He is vice president of the Monongalia County Children's Advocacy Center, President of Marion Remote and a member of the Executive Committee of the Board of Directors of the Marion County Chamber of Commerce.
Exceptional Alumnus – Porter Stiles, Class of 1981
Porter Stiles graduated from Fairmont State after serving in the US Air Force. He is a retired teacher, having taught art, social studies and physical education in Berkeley and Preston counties and art at Fairmont State. While a student at Fairmont State, he was a member of the Tau Kappa Epsilon fraternity and marching band, and was enrolled in bowling, track and field, and cheerleading. Porter is currently a member of the Fairmont State Alumni Board of Directors, the Tau Kappa Epsilon Brotherhood Advisory Board, owner and operator of Mt. State Enterprises, as well as a Civil War historian, classic car reenactor and collector, of Baseball and War and Fairmont State Souvenirs cards.
Alumnus of Achievement – Randy Farley, class of 1978
Randall D. Farley, originally from Mannington, graduated from Fairmont State in 1978 with a degree in elementary education and minors in media and special education. During his college days he worked for Disability Action in Downs and Mannington, providing Scouting programs and activities to special education students. He was treasurer of the National Student Education Association, member of the Fairmont State Community Chorus and member of Kappa Delta Pi. After graduating from college, he went to work in schools in Marion County, where he was a media specialist, teacher and principle. Randy retired as the Marion County Schools Superintendent in June 2021.
Alumna of Achievement – Kathy Hypes, class of 1986
Kathy was born and raised in Fairmont, a graduate of East Fairmont High School and Fairmont State. She began her educational career with the Nicholas County School System where she served children as a teacher, principal and administrator at the district level. After leaving Nicholas County, she worked at the West Virginia Department of Education (WVDE), was Executive Director of Regional Education Service Agency 7 (RESA 7) in Clarksburg, and is currently the County Schools Superintendent. by Braxton.
Alumnus of Achievement – Robert Vincent, class of 1969
Robert W. Vincent, a native of Fairmont, graduated from Fairmont State in 1969 with a degree in mathematics and a minor in psychology. While at Fairmont State, he was a member of the Tau Beta Iota fraternity, the junior class president, performed in the Falcon Band and worked as a student programmer in the new computer center. After graduation, he entered the Air Force and went to officer training school, and then to pilot training. In 1972, he served in Vietnam as a forward air controller pilot, completing 156 combat missions. Colonel Vincent retired from the Air Force in September 1994. Bob began a second career in retail management working for Toys R Us from 1995 to 2013. His district was twice selected as the first district of the enterprise. In 2013, Bob took on a leadership role at Party City, where he completed the installation and grand opening of a new store. He retired again in November 2016.
Exceptional young graduate – Stacey Bowers, class of 2007
Stacey Bowers graduated in 2007 from Fairmont State University and graduated from the University of Illinois at Chicago, where she earned a master's degree in architecture. While studying at Fairmont State, she was a member of the Honor Program, Treasurer of the Fairmont State Section of the American Institute of Architecture Students, and played on the women's golf team where she was recognized as a student athlete of the year his last year. Stacey is a registered architect with a portfolio that includes commercial, municipal, healthcare, K-12 educational projects and historic renovations.
Exceptional young graduate – Eric Moffa, class of 2005
Originally from Fairmont, Eric Moffa holds two degrees from Fairmont State, a Bachelor of Social Sciences (2005) and a Masters of Education. in Professional Studies (2009). He got his Ed.D. in Curriculum and Teaching from the University of West Virginia in 2016. Eric Moffa is in his sixth year as an Assistant Professor of Education at Washington and Lee University in Lexington, Virginia. Prior to assuming this position, Eric taught at a public school for ten years in Marion County, including eight years as a social studies teacher at Fairmont High School.
Outstanding Young Grad – Frankie Wilson, Class of 2015
After earning his Associate's Degree from Potomac State College, Frankie graduated in 2015 with a Bachelor of Business Administration with a Marketing Concentration from Fairmont State University, while also being a member of the baseball team. Frankie also represented Fairmont State for two years as vice-captain of the "Love Your Melon" team, a nonprofit clothing organization to help raise funds for pediatric cancer research. After graduation, he served as an assistant coach for the Fairmont State Fighting Falcons baseball team from 2015 to 2021, while also serving as interim head coach in the spring of 2021. He currently serves as director of the marketing and development for Advantage Occupational Medicine in Bridgeport. , West Virginia.
Lifetime Achievement – Charlie Reese, Class of 1966
Charlie Reese graduated from Fairmont State in 1966 with a teaching degree. He played football for coach Deacon Duvall and was a member of the Tau Beta Iota fraternity. Charlie taught in both Marion County and Ohio before changing careers to become a salesperson. He worked in the coal mines before being hired as chairman of the Marion County Chamber of Commerce and the Marion Regional Development Council (MRDC) in the late 1980s. Charlie served as chairman of the chamber of Marion County and the MRDC for more than 25 years before retiring after three attempts. He was instrumental in the development of the I-79 Technology Park, the two Pleasant Valley VIP Parks and the Marion County Industrial Park. In addition, Charlie was part of the development team for the new Palatine Park. He served on the Marion County School Board for six years and was instrumental in awarding numerous scholarships.