Inaugural 'Dream Scholars' aim for university | Education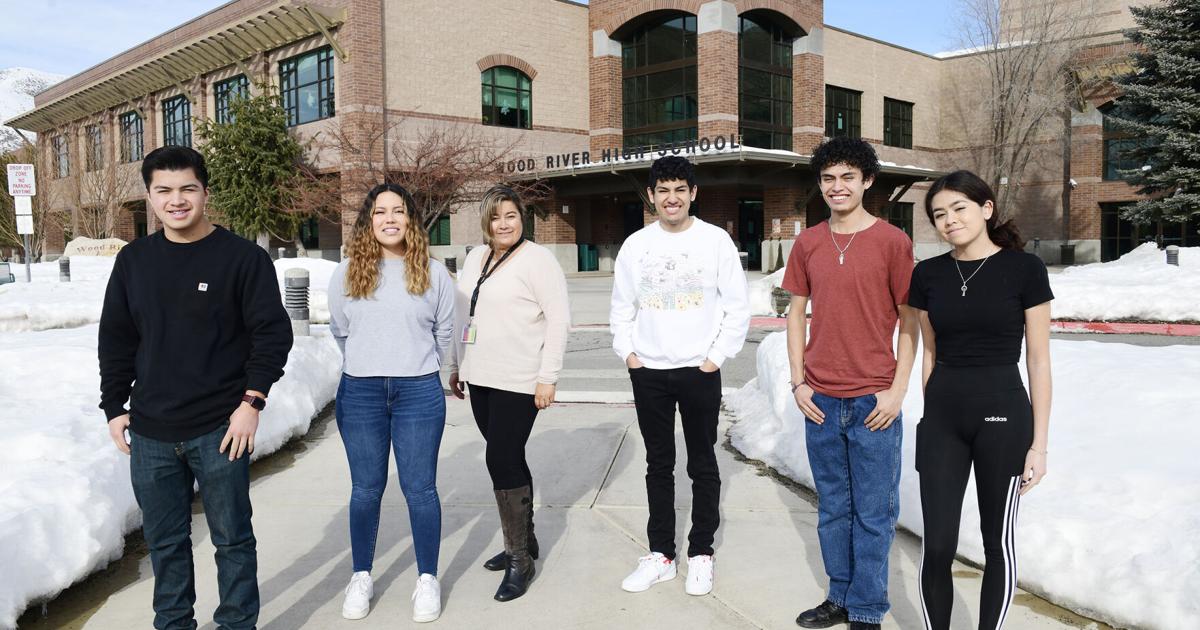 In 2012, a full class of forty-nine lucky fourth graders from Alturas Elementary School – then Woodside Elementary – were selected by the "I Have Dream" Foundation – Idaho for extra help in the form of a extensive after-school programming, tutoring, field trips and emotional support.
The end goal was to prepare them for college.
This year, forty-one of those students are still in the program and will graduate from Wood River High School and benefit from $8,400 in tuition promised nine years ago, enough to sustain two years of study at the College. of Southern Idaho. (CSI).
I Have Dream Foundation – Idaho Chief Executive Laura Rose-Lewis said 80% of students graduating this year from the program go on to further education. This is a higher percentage than the average of their classmates. As of 2019, approximately 65% ​​of Wood River High School seniors had enrolled in college or vocational school within a year of graduation. (Data for 2020 and 2021 are not yet available.)
In 2020, the average four-year high school graduation rate in Idaho was 82%. Rose-Lewis said the Dream Scholar graduation rate will be close to 98%.
"We are very excited and proud of the results of the program – proud of our Dream Scholars and their hard work to succeed and our work to help them get there," Rose-Lewis said. "Some of the students we work with are dealing with significant life challenges and making extraordinary changes in their lives, overcoming obstacles and challenges that many students from high-income households don't face."
The original "I Have a Dream" foundation was established in 1981 in New York's Harlem neighborhood by businessman and philanthropist Eugene Lang. Lang promised a sixth-grade class that he would pay for one of them to go to college if they graduated from high school. The Foundation now has 16 chapters in 11 states and New Zealand, supporting over 18,000 students in 200 programs nationwide.
The selected Wood River Valley class was chosen from a school that had the highest rate of financially challenged students, 92% of whom would have been the first in their families to go to college. Rose-Lewis said the graduation rate for these underfunded families is typically significantly lower than the program's completion rate.
Dream Scholar Cesar Tellez, 17, plans to attend Rice University or Santa Clara University on a full scholarship. He wants to major in mechanical engineering and attributes his success in part to the "I have a dream" program.
"Having someone at school who wanted to support me had a big impact on who I am today," Tellez said.
Alexia Vargas-Rocha, 17, plans to enter the nursing program at CSI after graduating. She said she gained momentum in her college studies when the foundation's tutors helped her do well in her classes.
"I struggled a lot with English and science," Vargas-Rocha said. "Regular teachers cannot always help you in the way you need. We always had a safe place to laugh or cry. When you've locked everything inside, you can't focus on anything in school and your grades drop.
Eduardo Escalera, 17, plans to enter the Sun Valley Culinary Institute and fulfill his dream of becoming a chef. He said the many community service requirements associated with the "I Have A Dream" program have changed the way he sees himself and his community.
"I learned life lessons and learned to give back," said Escalera, who was inspired on his career path after traveling to Spain, in part thanks to donor funding that was allocated through the program. .
"I just fell in love with the food there," he said.
Dianna Arevalo, 17, plans to attend Lewis and Clark College or Idaho State University, where she will major in diesel technology and auto repair. She was inspired in her academic quest after a trip to the Sun Valley Auto Club in Hailey.
"I just like big trucks," Arevalo said. "My dad likes to work on cars and he tries to teach me when he has time."
Dream Scholar Juan Carlos Rodriguez plans to study mechanical engineering or computer science, but hasn't decided on a college yet. He credits summer travel and conferences as inspiration for academic success, especially the national Dream Up IHD conference he attended in Miami.
"We had a college immersion experience there and were able to chat with other scholars about goals," Rodriguez said. "It helps you see the big picture."
Pamela Donoso, program director for "I Have A Dream" – Idaho, said 80% of students in the program are Latino, and the cultural and recreational experiences also help prepare them for college. These include concerts, ski trips, and attendance at the Hispanic Youth Leadership Summit and Spanish Heritage Festival at CSI.
Donoso said making the jump to college for families where language barriers and other challenges exist can be a family project.
"As an organization, we have supported not only the Dream Scholars, but we have also supported their parents through the process of completing their Free Application for Federal Student Aid (FAFSA) and other personal fears when 'They're struggling,' Donoso said. "Sometimes the school system can be intimidating for some people, so we try to create a bridge. We have created a culture of trust between the families and the organization.
Rose-Lewis said the IHD program spends about $2,500 per student per year, bringing the total program cost over nine years to about $925,000 to $950,000, not including the bonus scholarship fund of $8,400 for each graduate student.
She said the program has evolved over the years and become more expensive. The next class will begin with first graders, using a larger budget to expand programming and serve additional classes. The annual cost today is about $3,200 per student, per year.
"We've learned that to provide optimal support for academic success, we need to start working with students in the early elementary grades," Rose-Lewis said. "Although students show a remarkable ability to persevere and work hard, we want them to succeed from the start so they don't fall behind and risk falling behind."