Master in Marketing is the most requested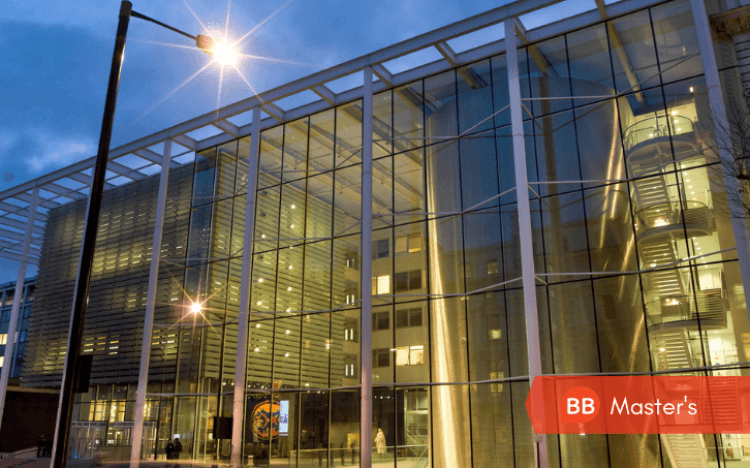 The Masters in Marketing is the most requested Masters in the world, according to the Graduate Management Admission Council (GMAC) Application Trends Survey, with 59% of programs worldwide reporting an increase in applications in 2021.
Other specialized masters in finance, accounting, supply chain management, data analysis and information technology have also seen an increasing number of applications. There has been a similar growth in demand for the generalist Master in Management (MiM) degree.
Overall, 42% of business masters saw an increase in applications in 2021, up from 67% in 2020 when applications to business schools soared after the outbreak of the coronavirus pandemic. Application growth declined primarily in the US and UK, while there was strong growth in the Asia-Pacific region (68%) and Canada (80%).
Applications from international students rebounded following the easing of restrictions on international travel, generating 55% of applications worldwide.
Here are the most requested masters in 2021:
---
7. Master in Accounting
The Master of Accounting (MAcc) teaches skills and expertise aimed at helping you land a position in the accounting or finance industries after you graduate.
An MAcc degree can be a path to a large bank or a large accounting firm, but you may need to earn another Certified Public Accountancy (CPA) qualification before launching your career. Besides the highly specialized nature of the course, this often means that the demand for MAcc degrees is lower than for other business masters.
In 2021, applications for MAcc programs grew by 32%, less than any other type of program, at a rate similar to levels seen before the pandemic and the 2020 application boom.
MAcc degrees are more popular among men; in 2021, male applications increased by 45% compared to 33% for women. They are also more popular among domestic applicants, domestic applications increased by 50% while international applications were well below 29%.
---
READ: What can you do with a Master in Accounting?
---
6. Master in Finance
A Master in Finance is a highly regarded specialist master's degree offered by some of the most prestigious business schools in the world. Obtaining a MiF degree can help you find employment in lucrative industries such as investment banking, consulting, asset management, and trading.
It is generally one of the most sought after masters – the MiF was the second most requested type of degree in 2020 – but demand fell sharply in 2021.
Finance is recognized as an intensive and very demanding sector, which can discourage applications as students choose sectors that offer a better work-life balance. In 2021 MiF requests increased 36% below average.
Masters in finance were also more popular among domestic applicants (44%) than among international applicants (41%), and demand was higher among men. Applications from men increased by 40%, while those from women increased by 36%.
---
5.Master in Supply Chain Management
The Specialized Master in Supply Chain Management teaches students the basics of logistics management, including the sourcing, packaging, storage and shipping of goods.
The importance of supply chains was demonstrated during the pandemic when global supply chains were hit, causing widespread disruption and showing the demand for expertise in the sector. This may have contributed to the growing popularity of the program. In 2021, applications for supply chain masters increased by 46%.
The survey shows that the MSc in Supply Chain is more popular among female applicants. Applications from women increased by 50% compared to 45% for men. It is also more popular among domestic applicants, whose number of applications has increased by 50%, while international applications have increased by 45%.
---
4. Masters in Data Analysis
The Master of Data Analytics teaches students to use their technical expertise and analytical skills to make data-driven business decisions. The program has proven popular with students looking to start a career in digital transformation, and in 2017 it was the most requested master's degree.
But demand has declined as more established programs like MiM and MiF have integrated data and analytical skills into their programs. In 2021, the Master of Data Analytics is the fourth most requested corporate master's degree. Requests increased by 47%, which is lower than the growth rate seen before the pandemic.
The program sees more popularity with international students; international requests increased by 52%, with national requests coming just behind at 44%. More men also applied for the Master in Data Analytics than women in 2021, with an increase in the number of applications of 44% against 39%.
---