Mercer University Alumnus Hannah Keller Wins Prestigious Lilly Graduate Scholarship | New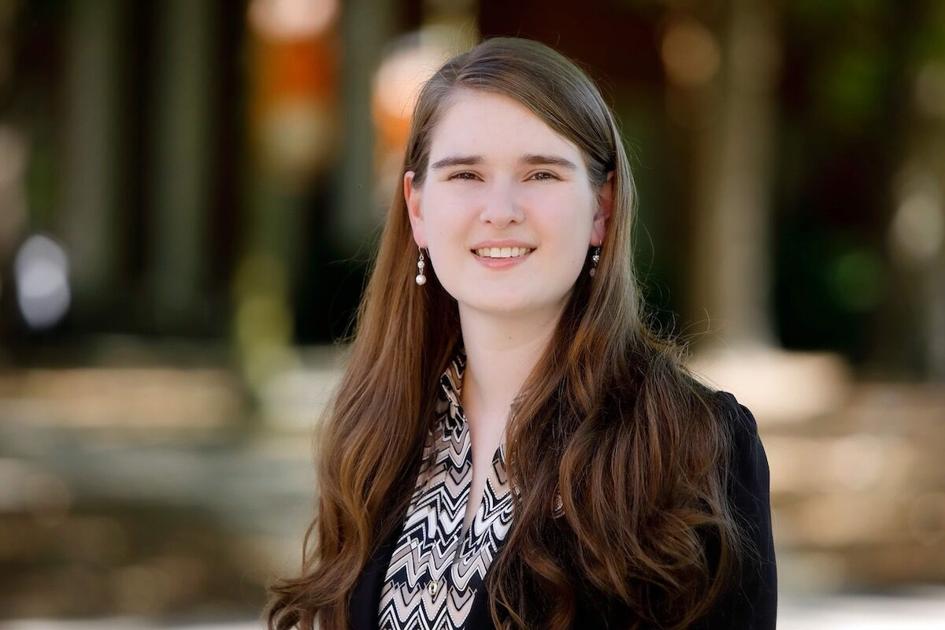 MACON – Mercer University alumnus Hannah Keller, McDonough, was recently selected among the top 10 Lilly Graduate Fellows nationwide by the Lilly Fellows Program.
The Lilly Graduate Fellows program supports outstanding students who wish to explore the connections between Christianity, higher education, and the vocation of the teacher-scholar as they pursue graduate studies in the humanities and the arts.
Keller graduated from the College of Liberal Arts and Sciences in May 2019 with majors in History and French and minors in Latin and English.
She will be attending Ohio State University this fall to pursue a doctorate. in history and plans to become a university professor specializing in medieval history.
"I am honored to have been selected as a member of the 12th cohort of the Lilly Graduate Fellows Program," said Keller. "I must thank the excellent faculty at Mercer University whose guidance and encouragement during my undergraduate studies made me a more self-aware and confident researcher."
Keller's current research focuses on the intersection between marriage and violence in the Middle Ages. For her MA thesis at Western Michigan University, she studied several marriages in 15th century England that were used to damage the political capital of rival lords. His research aims to discover the complexity of marriage strategies in medieval times and to better understand how violence was exercised.
"From her very first semester of introductory history, it was clear that Hannah was an aspiring scholar. I have been honored to guide such a passionate, motivated and innately talented historian, "said Dr. Abigail P. Dowling, Associate Professor of History. "The research Hannah began as an undergraduate student at Mercer and continues in her graduate studies will reshape our perspective on politics and diplomacy at the pivotal moment of the kingdom's transition to the first nation-state. "
At Mercer, Keller has served as President of the French Club, Vice President of the Honorary Society Phi Alpha Theta, and a Member of the Honorary Societies Sigma Tau Delta, Phi Iota Sigma and Phi Beta Kappa. She received the Best in Show Award for Academic Excellence at the Phi Alpha Theta Regional Conference, as well as the Phi Alpha Theta Outstanding Major Award, the Carlos T. Flick Award in Historical Writing, the Sophie Oxley Clark Williams Essay Award, and she was a finalist. for the Valerie B. Edmonds Research Award for outstanding use of library resources.
The 12th cohort of the Lilly Graduate Fellows Program was selected from 86 candidates nominated over two years by the 99 member schools of the Lilly Network of Church-Related Colleges and Universities. The 10 fellows were chosen by an eight-member selection committee who interviewed 16 finalists in April.
Lilly graduate fellows participate in a three-year program in which they meet regularly with a mentor, attend four conferences, participate in a remote symposium, and receive three annual stipends of $ 3,000 each to be used at their discretion.
Founded in 1991, the Lilly Fellows program seeks to strengthen the quality and shape the character of Church-related higher education institutions through four programmatic initiatives. Firstly, it offers postdoctoral fellowships at the University of Valparaiso for early career scholars who wish to prepare for teaching, scholarship and leadership positions in institutions related to the church. . Second, it supports young men and women of outstanding academic talent who explore vocations in church-related higher education during their early graduate years through the Lilly Graduate Fellows program. Third, it maintains a collaborative, ecumenical national network of Church-related colleges and universities that sponsors a variety of activities designed to strengthen the mission of Church-related institutions. Finally, it offers the Lilly Faculty Fellows program for mid-career faculty of all disciplines in network schools to engage the intersections of Christian thought and practice with the academic vocation. The Lilly Fellows program is based at Christ College, the specialized interdisciplinary college at the University of Valparaiso in northwest Indiana.