Old school | Myrtle Beach, SC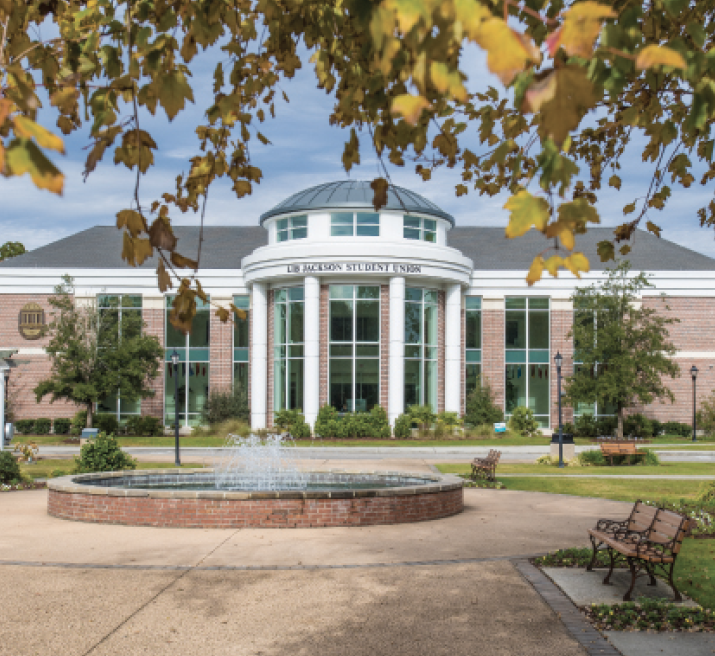 Although universities, colleges and technical schools in the United States are mostly filled with young people between the ages of 18 and 22, it seems that every classroom in almost every institution of higher education has its share of older students. – much older students – who 'I came back for various reasons. This is certainly true at our two area schools, both Horry-Georgetown Technical College (HGTC) and Coastal Carolina University (CCU), which as state-owned institutions offer free tuition to residents. of the state over 60 years old. We recently spoke with three older, bright, non-traditional college students, ages 47 to 73. The two oldest took advantage of the program at no cost, and we asked them all about their college experience and their motivations for all that hard work.
These three and others like them went back to school for the love of learning; others are keeping promises they made to themselves decades earlier, and still others are back in the classroom to reinvent themselves in pursuit of a midlife career change. Those over 60 living in South Carolina have a special incentive to return: free education and zero tuition, minus some administrative and extracurricular costs, thanks to a state mandate that encourages the practice.
Wayne Cockfield, in a cap and gown, recently graduated from CCU with a BA in Music. There to celebrate with him, left to right, his son Matthew (also a student at CCU), his wife Lori and daughter Brooke.
The music man
"It was definitely true for me," says Wayne Cockfield, 66, a local musician and private string instrument teacher. "When I turned 60 and found out I could take advantage of free lessons from Coastal Carolina University, I started to really think about it. I was actually teaching guitar at CCU at the time. where Steve Bailey worked more on a day-to-day basis in the music department, but since I didn't have a college degree, I knew that wouldn't last.
Cockfield, who only had a high school diploma and a diploma from the Guitar Institute of Technology, earned a Bachelor of Music degree from CCU in December 2021, a four-year degree he pursued while working full-time. full and maintaining a 4.0 average – summa cum laude. It is estimated that he saved about $60,000 in tuition and that all of his incidentals, i.e. lab fees, books, etc., were covered by federal aid programs . Like many others in the state, Cockfield has taken full advantage of the state's free tuition program for over-60s who also meet the eligibility requirements like any other student: a reasonably satisfactory transcript, proof of at least one year of residency; and acceptance into the school's choice program.
"I started taking part-time computer classes," Cockfield continues, "but when I decided to pursue music studies – I also took summer classes – I got my degree in three years, but I was in school for a total of about five years.
(Left) Colin and Kristi Burch celebrating Kristi's recent graduation and MBA. Colin is a lecturer/instructor with the CCU faculty and Kristi, 47, plans to use her MBA, possibly in commercial real estate development; (Right) Kristi Burch completed her MBA in one year, full time, summer included.
The Empty Nester/Contractor
Kristi Burch, 47, has raised three children, a fourth-generation Myrtle Beach resident, with her husband, Colin Burch, who is a lecturer at CCU and teaches a variety of writing and A-level English classes. masters and first year.
"We're better than halfway to our empty nest," Burch says, with a school-age child still in out-of-state boarding school and two older girls already out of the house.
"When it became clear that the pandemic was not going to end quickly, I wanted something productive to do with this period. I had also thought I would pursue a new career and felt like an MBA [Masters of Business Administration] would help tremendously, so 25 years after graduating from Meredith College, I went back to school in January 2021. I finished the degree in one year, summer school and all – pretty quickly. I don't encourage or recommend that," she laughs.
Now armed with a freshly minted MBA from CCU, Burch feels ready to perhaps tackle commercial real estate investment and development, even if she's "taking a sabbatical" this spring to finalize her plans. .
Burch honestly comes from his entrepreneurial spirit and had his own diverse businesses for decades. Anyone who has ever played mini golf along the Grand Strand has probably played on one of the courses designed and built by their father (Tom Merrell). Merrell is responsible for the design and construction of approximately 50% of all miniature golf courses in the region and all courses owned by Burroughs & Chapin.
Ken Laremore, 73, will complete his Master of Arts in Writing at CCU.
Novelist
For 73-year-old Myrtle Beach resident Ken Laremore, who will graduate with a Master of Arts in Writing (MAW) degree this spring from CCU, his pursuit of a graduate degree was simple: He wanted eyes to experts tell him he was on the right track as he pursues creative writing.
"I love creative writing," says Laremore. "I don't like the poetry part. I wrote a short mystery novel as part of an assignment for one of my classes, the Short Novel Workshop, based on an idea I've had for 30 years.
Laremore grew up on Long Island and focused on academics as a high school student, earning him a full scholarship to Fordham University in the Bronx, NY.
"I grew up in poverty," he says, "and I never could have gone to college without the scholarship that only came from good grades. I'm not saying this to cry about it, but sometimes, when I'm in class with these kids, the Millennials, a lot of them seem to have the right. I just have to keep my mouth shut. Most of the kids are big, though.
"I also have an MBA, but this master's degree in writing is for fun. I think I have a knack for writing," and, he says, the experience of a life well lived. Laremore has worked in the building materials industry for many years and has traveled much of the world. He and his longtime girlfriend have lived in the area full-time since 2010.
Why degree programs?
"I could have audited writing classes, [taking classes without earning credits]says Laremore, "but then I thought, why not sign up, get credit for it? I do the time, I do the work, I want the diploma.
And, at 73, it's free.
The MAW program generally takes around two years for full-time students. Laremore, a part-time student, expects to complete his master's degree in just over four years in total.
Burch felt that to be taken seriously in a potential new career in commercial real estate development, the degree could open doors. Additionally, she says she needed the training in modern business techniques that the MBA provided.
Cockfield may wish to return to college-level music education in the future, but mostly felt like he was putting in the time like everyone else, why not get the degree?
Is it really easy to get a free education?
"I found the admissions process quite easy," says Cockfield. "A lot of people along the way have told me, statistically, you'd probably quit before you graduate, but we're more than happy to work with you."
The hardest part was obtaining decades-old high school transcripts, Burch and Cockfield say, but there were other challenges as well.
"You can get turned down for a course because it's full, but I haven't come across much," Cockfield says. "The first classes I took were online. I was trying to maintain a full teaching schedule and a few gigs, but as the pandemic subsided, going back to class helped. I had a great guitar teacher, Timothy Fischer. He was so great and so helpful. I had a few lessons with another teacher and old friend, Dan O'Reilly.
Burch needed help with CCU's Office of Accessibility and Disability with some necessary accommodations due to a lifelong learning disability, dyslexia.
"I couldn't have graduated without the help of this office," she notes.
Laremore takes a different view of the hardest part of the process: "parking," he insisted.
Always the oldest students in the class?
"It was a bit awkward," says Cockfield, "always being the oldest in the class, and it was nice to see other people your age occasionally, and there were a few. I even took lessons with my 19 year old son, Matthew, who is a music student, and it was very cool. Most of the kids understood pretty quickly that we were father and son. My daughter is at HGTC to get a diploma in graphic design.
Casey Woodling, Director of Academic Outreach and Continuing Education/Lecturer at CCU, answers student questions all day, every day.
"It can be tricky," he says of the free over-60 course program, "because you need residency requirements and permission from the instructor, and a room in the classroom – timing doesn't always work out, but that's a huge plus when it does. We're a taxpayer-supported public institution; it's part of our mandate. We're increasingly focusing on non-traditional students.
Woodling's office is also responsible for the lifelong learning program, OLLI (Osher Lifelong Learning Institute). The Osher Foundation helps fund non-degree courses of all kinds taught by CCU faculty and others with special expertise. These programs are much more popular and accessible to seniors and retirees than degree programs.
Campus life?
"We went to a lot of football games," Cockfield says, "and it was great fun, but no, I didn't have a lot of time to hang out."
"I went to a few football games," Laremore says, "and a few shows, but did I hang out on campus? Uh no.
How to start?
A phone call to the admissions office is the first stop for anyone wishing to pursue an education. A boatload of transfer requests, transcripts, applications and essays will follow, but there are dedicated staff to see anyone, of any age, through the process.
But why seek a degree at all?
For Laremore, it came down to needing a critical eye.
"I wanted someone with real expertise to weigh in on my writing and evaluate it — that's something you just can't do on your own," he says. "When a college professor says, 'You know, this is right, or this is wrong, and here's why…' that's what I wanted and needed, and that's what I got", as well as the sheepskin to prove it.
For more information on the programs mentioned above, visit coastal.edu