RCBI Machinist, Welding Graduates Obtain National Diplomas and Certifications | New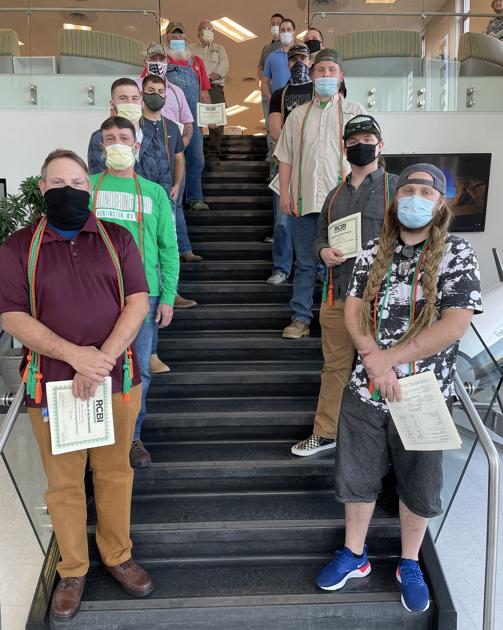 HUNTINGTON – The Robert C. Byrd Institute's 2021 promotion of its nationally recognized professional manufacturing skills programs, offered in conjunction with Mountwest Community & Technical College and Southern West Virginia Community & Technical College, have earned over 100 national diplomas, certificates and certifications. .
Machinist / CNC technology students who earn associate degrees in applied science are Marc Hallett, Matthew Leitch, and Kurt Zabel, all of Huntington; Craig Bird of Hurricane; Steven Maynard of West Hamlin; John Murray of Prichard; Derick Lyons of Hatfield, Kentucky; and David Thornsbury of Welch. These graduates also earned 49 industry degrees from the National Institute for Metalworking Skills, meaning their skills meet industry standards and are nationally recognized.
Hayden Curnutte, Gregory Null and Charleston Pauley, all of Huntington, earned one-year certificates in Machinist Technology. These students also earned nine industry degrees from NIMS.
Welding technology graduates who earn associate degrees in applied science are Cody Daniels, Evan Hunter, Shannon Jordan and Christian Loughran, all of Huntington; Alex Linz from Milton; John McCloud of Culloden; Chance Dixon of Winfield; and Collin Stevens of Kitts Hill, Ohio. In addition, Samuel Eplin from Barboursville obtained a one-year certificate. These graduates have also earned 23 national certifications from the American Welding Society, the American Society of Mechanical Engineers, or both, meaning their skills meet industry approved standards for various types of welding.
"We pride ourselves on training the highly skilled workforce that manufacturers need in our region, as evidenced by the fact that once again, the majority of our graduates have secured employment in the fields of their choice before. graduation, "said Charlotte Weber, director and CEO of RCBI, in a press release. "To continue to meet the needs of the industry, we encourage young people and others looking for new careers to consider these areas in demand. "
The RCBI Welding Technology and Machinist Technology / CNC programs offered in the Huntington area are now registering for the fall semester. For more information, visit www.rcbi.org/career-skills or contact Carol Howerton at [email protected] or 304-781-1680.