The sisters earn a master's degree together from the University of Maryland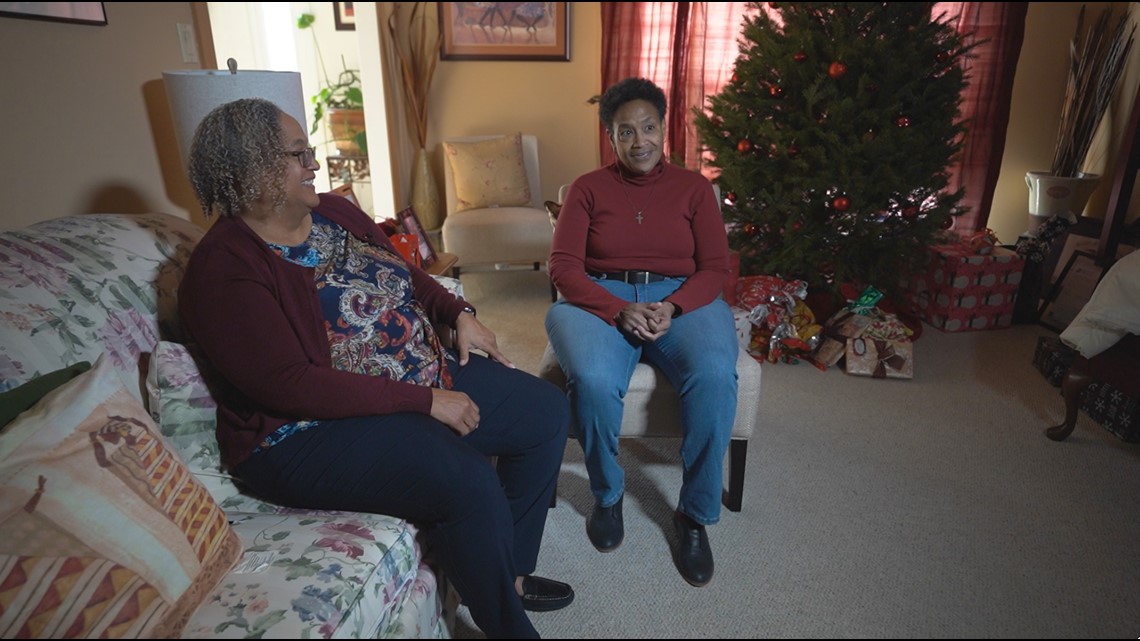 Finding the perfect time to fulfill their dream, the Holmes sisters celebrate their accomplishments
SILVER SPRING, Maryland – Two Maryland sisters in their 60s prove it's never too late to pursue your educational dreams.
Anita and Vanessa Holmes enrolled at the University of Maryland's global campus in August 2019, both determined to earn a master's degree. Vanessa had gotten closer to work and found herself with extra time, once she cut back on her trips. Anita was looking to occupy her time after her daughters left for college.
"My daughters are big and out of the house, and I was sitting there wondering what to do next," Anita said.
In their younger years, the Holmes sisters took different professional paths. Anita, being one of many, graduated with a Bachelor of Computer Science from Spelman College and became a Program Manager. Vanessa served in the Air Force and was stationed in England, putting her education aside for a few years. She obtained her BA in Criminal Justice from UMGC in 2012.
But when they registered with the UMGC, their paths connected again; the sisters even sat together in one of their classrooms. Sadly, their debut was canceled due to COVID-19, but the women were not discouraged from celebrating. They brought their caps and dresses to the Xfinity Center and walked up the steps while Anita's daughter played "Pomp and Circumstance" on her phone.
Anita, the youngest of her four siblings, was the first in her family to go to college.
"My mother wanted to go but didn't have the opportunity," said Anita, adding that their parents have always supported them in their studies without creating a competitive environment between siblings.
Vanessa added that she was sure their parents would be proud of their daughters for going through a big milestone together.
"When I gave up and went into the military, it weighed on me for years that I promised my mom that I would graduate," Vanessa said. "That's what I thought when I walked through this scene."
WUSA9 is now activated Roku and Amazon Fire TVs. Download the apps today for live TV news and video on demand.
Download the WUSA9 app to get the latest news, weather and important stories at your fingertips.
Sign up for the Get Up DC newsletter: Your forecast. Your commute to work. Your news.
Sign up for the Capitol Breach email newsletter, delivering the latest news and a summary of the Capitol Riot investigation on January 6, 2021.