This state will hire you – no college degree required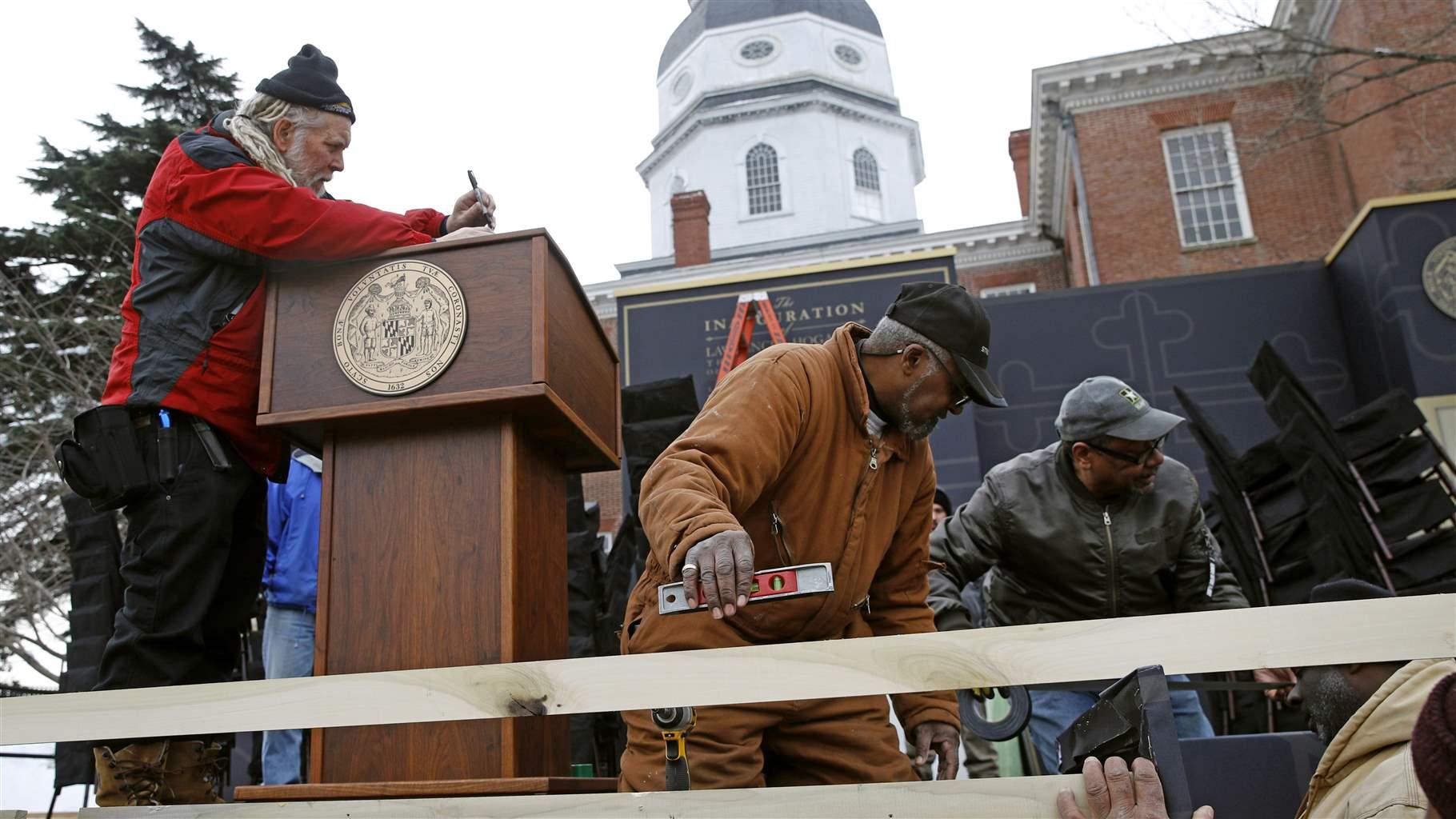 With a record number of in-state jobs going unfilled since the height of the COVID-19 pandemic, Maryland was at an impasse. So the authorities decided to eliminate the requirement of a four-year degree for thousands of these jobs – from parole officers to information technology specialists to nursing assistants – thus becoming the first state to do so.
In the current tight labor market, Maryland is not the only state engaged in a desperate search for government employees. Unemployment remains low and there are millions more job openings in the public and private sectors than there are workers to fill them.
Some private companies have already reduced education requirements in the race to attract employees. It makes sense for states and other public sector employers to follow suit, according to Joseph Fuller, an economics professor at Harvard Business School who has studied the trend.
"It's increasingly difficult for state governments to attract certain types of talent," Fuller said. "Especially those where pay and benefits are, or are perceived to be, non-competitive with the private sector.
"You want to expand your pool of workers, and this is one way to do that," he added. "There are 35 million Americans with a college but no degree. They're not high schoolers; they're people with 25 years of experience…like coders or programmers who don't have degrees.
In March, Maryland Governor Larry Hogan, a Republican, announced the requirement change for positions including information technology, customer service and administration. Instead, applicants may substitute relevant work experience, military or community college training, or other training courses.
Maryland's Department of Legislative Services reported in January that there were more vacancies in the executive branch of state government than at any time since the Great Recession of 2008, with 8,689 positions left vacant.
A survey last year by ICMA-RC, a public sector retirement management company now known as Mission Square Retirement, described public sector recruitment as 'difficult', particularly in care health care, corrections, policing, skilled trades and engineering.
"From a competitiveness perspective, public sector employers often find it difficult to compete with private sector firms, which may have more flexibility to offer higher wages to meet market demand," the report said. .
He also found that the high number of retirements caused by the COVID-19 pandemic has contributed to the large number of job vacancies, making it even more imperative for governments to attract more workers. Some governments have also opted for remote work or split shifts to accommodate workers.
'Degree inflation'
In a 2017 study, Fuller and his colleague Manjari Raman criticized what they called "degree inflation," defining it as "the demand for a four-year college degree for jobs that didn't require one. not before". They noted that many "intermediate-skills" jobs that previously accepted applicants with a high school diploma now require a college degree, even though only a third of American adults have that degree.
Fuller and Raman found, for example, that in 2015, 67% of production supervisor job postings requested a college degree, even though only 16% of employed production supervisors had one.
"This phenomenon prevents businesses from finding the talent they need to grow and prosper and prevents Americans from accessing jobs that form the basis of a decent standard of living," they wrote.
Mindful of these studies, Maryland consulted with nonprofit groups focused on employing, recruiting, and advancing people of color, who are less likely to have a bachelor's degree, and less-educated workers.
In 2019, 71% of Asian Americans 25 and older had a bachelor's degree, compared to 45% of white adults, 29% of black adults and 21% of Hispanic adults, according to the Education Data Initiative.
Joe Farren, director of strategy at the Maryland Department of Labor, said the state has uncovered a pool of well-qualified talent who "have been unable to access certain jobs."
He said Maryland has identified half of the state's 38,000 jobs where employees and applicants can substitute so-called "STAR" skills – skills through alternate routes, which include military service, on-the-job training, apprenticeships and community college programs – to take the place of a four-year college degree.
According to nonprofit group Opportunity at Work, which advocates for minorities and people coming to work with mixed backgrounds, some 51% of black workers, 55% of Hispanic workers, 66% of rural workers of all races and 61% veterans fall into the STAR category.
"And so you have this pool of well-skilled, well-trained labor that was running into a requirement that just wasn't necessary for a lot of our jobs," Farren said in a phone interview. .
Social rise
Bridgette Gray, chief client officer at Opportunity at Work, said upward mobility in an organization is as important as hiring.
"The primary way STARs acquire their skills is through employment," she said in a phone interview. But if a college degree is required for promotion, workers can be pigeonholed, she said. "For STARs, we want to make sure that whatever their initial employment, that they don't get stuck, there is upward mobility."
She also noted that since Maryland relaxed some of its education requirements, several other states, including Arizona, Massachusetts, Michigan, Oregon and Tennessee, have contacted her organization to ask to follow a similar path.
But the private sector is setting the tone, according to a February report from the Burning Glass Institute, a business research firm. The study found that employers are "resetting degree requirements…and dropping the bachelor's degree requirement in many mid-level positions and even in some senior-level roles."
The study found that degree "resets" started happening before COVID-19, but accelerated due to the pandemic. If the trend continues, the report predicts, "an additional 1.4 million jobs could be opened up to workers without a college degree over the next five years."
However, the study showed that 37% of skilled mid-level jobs had not been upgraded, "eliminating 15.7 million people from their pool of candidates, even as employers struggle to find enough workers".
The federal government has also taken steps in this direction. The White House, under former President Donald Trump and President Joe Biden, has ordered that education requirements for some federal jobs be reduced.
In Maryland, Farren said it's too early to tell how the removal of the college requirement has affected recruiting and hiring, though it appears applications and interest are up. .
But in Boulder County, Colorado, which dropped its four-year degree requirement in 2019, the results are in.
Human Resources Director Julia Larsen said Boulder County, which has a population of about 325,000, hired 13% more people without a college degree in 2021 compared to 2019, when the program launched. The county also saw a 10.2% increase in the number of employees of color hired that year compared to 2019, she said in a text message.
Boulder County wanted to expand the candidate pool to include more people of color and others with varied experiences, Larsen said.
"Collectively, through the removal of educational requirements, as well as a very strong commitment to fair recruitment, we have seen an increase in the recruitment of people of color, particularly into leadership positions" , she said.