Vermont by Degrees: UVM's view on student success | Perspective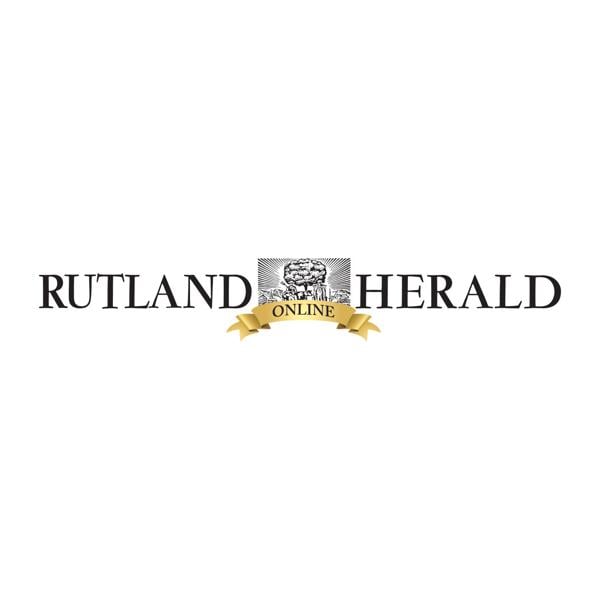 Editor's Note: Vermont By Degrees is a series of columns written by representatives from colleges and universities across the state about the challenges facing higher education today.
During these weeks leading up to May 1, high school students and families make final decisions about college next fall. Most will have great options after a year or two of feedback from guidance counselors, teachers, older siblings, tour guides, parents, and the extensive collection of college rankings.
I will not add to the mountain of criticism of college rankings. There's not much more to say beyond rinsing and repeating the reality that the wealthiest schools show the best quantitative results – from admission selectivity to alumni numbers. students who donate each year. These costly entry factors propel many of the same institutions to the top of the list year after year, decade after decade.
I would like to draw attention to important elements of success that cannot be measured by numbers alone.
At the University of Vermont, we take a broad view of success, removing the framework to see the whole student and their experience before, during, and after college. When I arrived at UVM almost three years ago (yes, it seems there was life before COVID), I specified that the first of UVM's three strategic imperatives would be " to ensure student success.
We have taken a major step, unprecedented on our campus, to freeze tuition fees for four years and keep room and board costs flat. We've even reduced some tuition fees to help make education more affordable and accessible. But an even more important step is to commit to helping every student succeed – academically, professionally and personally. After all, what's the value of accessibility without providing you with what it takes to succeed?
UVM is much more than weighted averages (though it's hard to say they don't matter). We have doubled down on some of the most valuable elements of a residential college experience, namely the ability for our students to become deeply involved in personalizing their own academic and extracurricular experience, complemented by expert support programs from almost all types designed to help them. thrive in college and in life.
Yes, success is about mastering a subject recognized by a high mark, but it is also about finding and staying on a course that provides intellectual, social, professional, and personal growth and fulfillment. This "broader" definition of success depends on the unwavering dedication of our faculty and staff. And that commitment begins before a student arrives on our campus and continues long after they graduate.
Our right balance between support and motivation starts at UVM from the start for new students. Many choose a week of immersion in a UVM TREK program just before diving into their first university courses. All have access to the teams of peers and academic and professional counselors embedded in each college and school. With this support, new Catamounts develop integrated plans to capitalize on campus resources and promote their intellectual growth, career readiness, support networks, and overall well-being.
As part of their integrated plans, approximately 92% of our students participate in internships and other dynamic experiential learning and research opportunities – opportunities hosted locally and around the world. Because students understand that experience in the field is essential, they have increased their participation in internships by more than 80% over the past two years.
They also take advantage of our summer internship scholarships which provide over $200,000 annually, helping to improve access for everyone, regardless of financial status, to these critical opportunities. Their internships often lead to great job offers, but also serve to give students insight into an industry or career path they might never have considered.
UVM students find innovative programs such as our College of Arts and Sciences' "Communities of Practice", an exciting service-learning experience that places students in active roles with community and regional organizations – from local newspapers to nonprofits focused on community service to the offices of Vermont legislators.
Then there are the skills and networks that students build through the hundreds of student organizations, teams, clubs, and activities at UVM. In these groups, they expand their personal networks, learn leadership skills, travel the world, and enhance everyone's experience on campus. In terms of competitive pursuits, we've fielded champions this year in everything from international business case competitions to multiple Division I college sports. winter of 2022.
And, of course, each student's future success rests on the solid foundation of their classroom achievements. This mark of success – which comes from their passion for investigation, their willingness to open their minds and their commitment to hard work – has also been part of my UVM experience lately.
This semester, I am leading a new initiative with my faculty colleague and Dean of the Honors College, David Jenemann. David and I welcome a group of Presidential Leadership Fellows to a weekly series of conversations designed to develop the analytical and reasoning skills that will help them engage in constructive civil discourse with those who hold different opinions and beliefs.
Our students uncover real and complex problems by examining questions such as: Is green energy clean energy? Can rights and the common good coexist in a divided America? Does social media harm society? These are broad topics that require special attention from this generation.
While progress towards developing leadership skills is not measured in numbers alone, it is just as important as UVM's quantitative measures of success, such as graduation rate and post-graduate placement – ​​all of which are two stellar ones.
When all of these combine with a student body that shows the commitment and discipline that UVM students have demonstrated time and time again during the pandemic, I am confident that today's undergraduates will continue achieve great levels of achievement in their post-college years.
We will soon turn our attention to the 221st UVM launch. In two months, some 3,000 Catamounts will don their caps and gowns, join family and friends, and celebrate their success, earning a bachelor's degree, graduate degree, or professional degree.
I am delighted that we welcome Erik Weihenmayer as our first speaker. He is the first blind man to climb Everest. And Erik is a person with such determination and such a sense of adventure that he didn't stop there. He has climbed all Seven Peaks, the highest point of each continent. I can't think of a better example for our graduates: someone who is undeterred in pursuing their goals.
Along with their families, our own hearts swell with pride as we think of what each of our graduates has accomplished and what awaits them in their promising future – whether here in Vermont or beyond.
I am proud of the success of our students and I remain committed – along with all of our faculty and staff – to ensuring that the UVM experience is always centered on the individual and collective success of our students. It's our solemn commitment to Vermont's best and brightest and all who choose UVM.
Suresh V. Garimella is the president of the University of Vermont.
Vermont By Degrees is a series of weekly columns written by representatives from colleges and universities across the state about the challenges facing higher education today.