What's happening on campus | | standard-journal.com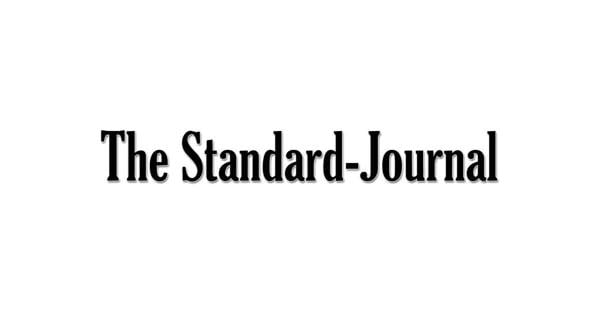 Reed being part of the emergency medical services team
CLINTON, NY — Allison Reed, of Lewisburg, is an emergency medical technician (EMT) at Hamilton College this year.
The Hamilton College Emergency Medical Service (HCEMS) is a New York State certified agency that is staffed by 25 student paramedics who provide 24-hour emergency service to the campus community during the year university.
Hamilton's NYS-certified EMTs each volunteer 30-40 hours a week, during which time they are on call to assist anyone in need of medical attention. On average, paramedics respond to 50-60 medical emergencies on campus each semester.
Reed, a math major, graduated from Lewisburg Area High School.
Boyer receives partial scholarship
ROCHESTER, NY – Liam Boyer, of Watsontown, has received a partial scholarship from the Rochester Institute of Technology, to pursue a performing arts degree in instrumental music.
Boyer, a graduate of Warrior Run High School, is a freshman in the Game Design and Development Bachelor of Science program.
Gossett Jr. will appear at Susquehanna
SELINSGROVE — Academy Award-winning actor Louis Gossett Jr. will discuss his nearly 70-year career at 5 p.m. Friday, Nov. 11 in the Stretansky Concert Hall at Susquehanna University's Cunningham Center for Music and Art.
Brooklyn-born Gossett made his stage debut at age 17 in "Take a Giant Step," for which he won the Donaldson Award for Best Newcomer. In 1959, he starred alongside Sidney Poitier in Broadway's "A Raisin in the Sun". He then reprized his stage role in the film version in 1961.
Gossett continued to perform on stage and on television when in 1977 he took on the role of Fiddler in the groundbreaking ABC series "Roots," a role for which he won an Emmy for Outstanding Lead Actor. In 1982, Gossett became the first African American to win the Academy Award for Best Supporting Actor for his unforgettable performance as Sgt. Emil Foley in "An Officer and a Gentleman". He also won a Golden Globe for the role. He also won the Golden Globe for Best Performance by an Actor in a Supporting Role for "The Josephine Baker Story."
Gossett has been nominated for seven Primetime Emmy Awards, three Golden Globes, an Academy Award, five NAACP Image Awards, two Daytime Emmy Awards, and in 1992 received a star on the Hollywood Walk of Fame.
Other film credits include "The Deep", "Enemy Mine", "Firewalker", "Iron Eagle" 1-4, "Blue Chips", "Daddy's Little Girls", "Why Did I Get Married Too?" by Tyler Perry. among many others. TV credits include "Don't Look Back: The Story of Leroy 'Satchel' Paige", "Sadat", "Family Guy", "ER", "Boardwalk Empire", "Extant", "Madam Secretary", "The Book of Negroes", "Watchmen" and dozens more.
Gossett is the author of the best-selling autobiography "An Actor and a Gentleman," in which he chronicles the challenges and triumphs of his long career.
In 2006, Gossett founded The Eracism Foundation, which is a 501c3 nonprofit organization dedicated to eradicating racism. The foundation provides tools for young adults to live racially diverse and culturally inclusive lives. Programs focus on promoting cultural diversity, historical enrichment, education, and anti-violence initiatives.
Lock Haven ROTC, Bloomsburg Languages ​​and Cultures Department receives Project GO grant
BLOOMSBURG – The Army ROTC program at Commonwealth University's Lock Haven campus, in conjunction with Bloomsburg's Department of Languages ​​and Cultures, recently received a Project Global Officer (Project GO) grant for Russian-language programming for ROTC cadets. Commonwealth University is one of only 12 institutions in the country to have been awarded the highly selective and competitive grant.
Commonwealth University received a total grant of nearly $357,000 per year, renewable for three years, to help promote critical language teaching, provide domestic and foreign language and cultural immersion, and cross-cultural exposure to its ROTC cadets through Project GO.
One of the requirements for a university to be accepted into the program is membership in an ROTC Battalion, which is fulfilled by Lock Haven's membership in the Bald Eagle Battalion. CommonwealthU's program is one of only two programs in the Northeast region of the United States to offer Russian.
"The Project GO program will help develop our future military officers with highly desirable language communication skills that are essential for effective leadership in the 21st century," said Lt. Col. John "Chris" Acosta, professor of military science at Lock. haven. "Bald Eagle Battalion ROTC cadets and cadets from across the region will benefit from this prestigious and proven program. We can't wait to get started.
The program is a hybrid of domestic and foreign education and experiences will take place at the Bloomsburg campus as well as in Riga, Latvia. All fees and expenses for cadets accepted into the program are fully paid for by the grant, including all travel, accommodation, and tuition, and students will earn 12 credits upon completion.
"Students have language requirements and this is an opportunity for them to meet those requirements, as well as travel abroad and gain professional development experience," said language teacher Dr. Mykola Polyuha Russian and Director of the Language Department. and Cultures at Commonwealth University.
Polyuha was the driving force behind the grant proposal and application to Commonwealth University. Bob Heckrote, Assistant Director of Military Enlistment, assisted Polyuha with the grant process; Sadie Hauck, Pre-Awards Director; and Michelle Robinson, Pre-Award Grants and Contracts Specialist. Others who have helped throughout the process include Dr. Kara Shultz, Vice Provost and Dean of the Honors College; Dr. James Brown, Dean of the College of Arts, Humanities and Social Sciences; and Dr. Heather Feldhaus, Dean of Graduate Studies, Research and Innovation.
Students accepted into the program will take advantage of Bloomsburg's Russian and Eastern European Studies program, the largest Russian program among schools in the state system and one of the largest in the state. The university also has a history of organizing successful faculty-led trips to Eastern and Central Europe and collaborating with the Institute of International Education.
The program will run from May 22 to July 16 and the deadline to apply for the program is January 17.
Students can apply for www.rotcprojectgo.org/apply-now.